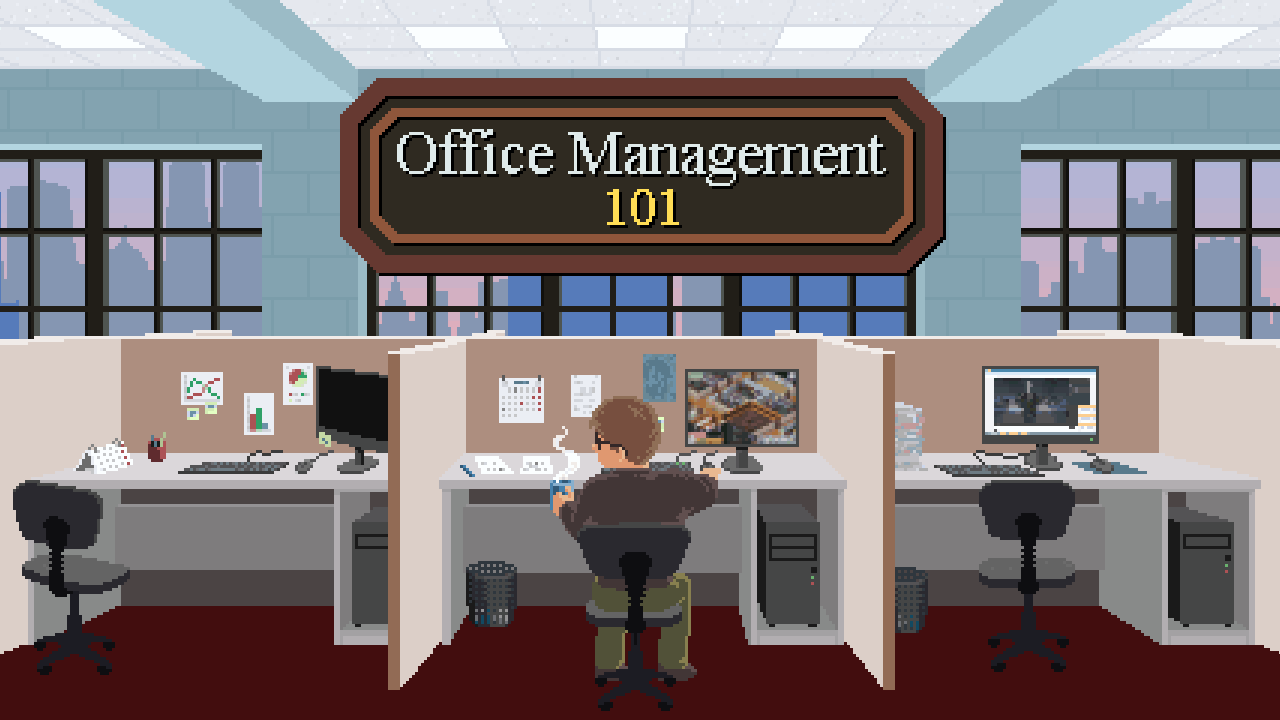 Office Management 101
is a satirical office life simulation tycoon game set in a fictional capitalistic dystopia.
Step over competitors, drive your staff to the limit and milk the customers for every penny they own in the pursuit for the riches!
Free alpha demo coming to Windows and Linux in 2018!
Master the art of Office Architecture!

Recruit, underpay and overwork your workforce!

Devise high-priced products for gullible consumers!

Annihilate the competition by any means necessary!

Engage in a corporate plot of EPIC proportions!

Follow your own path to glory in Freeplay/Sandbox Modes!