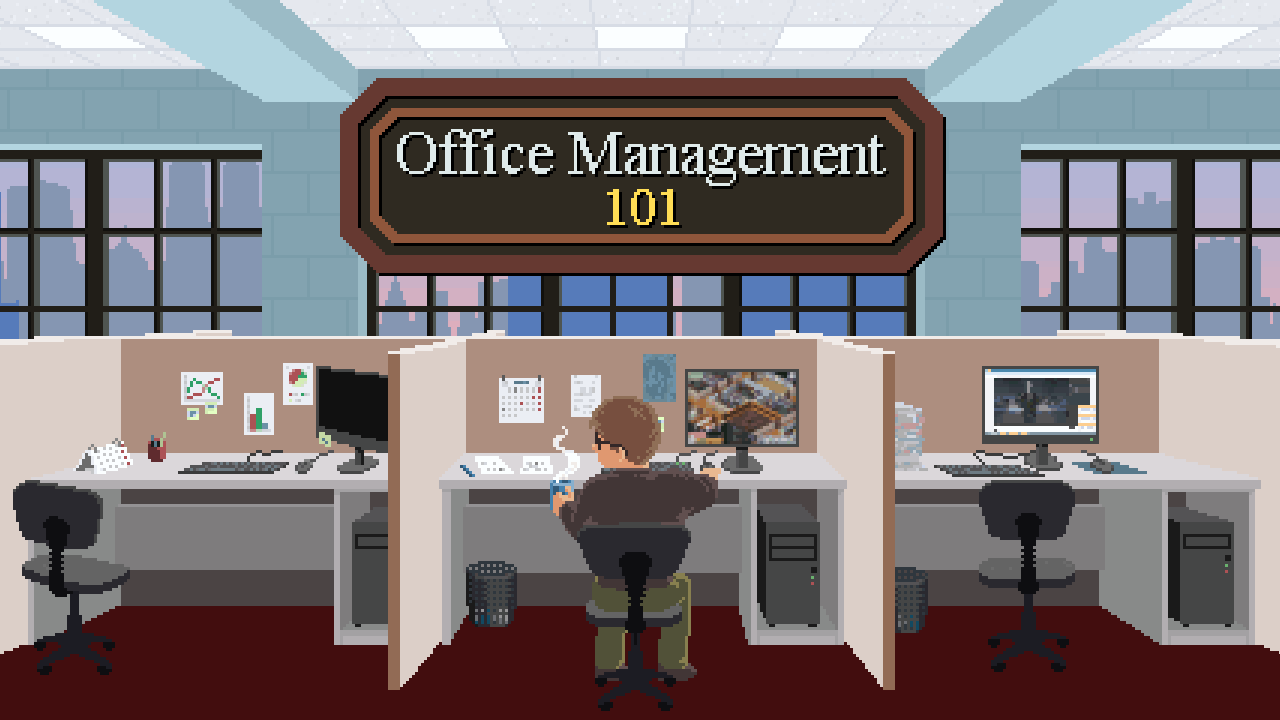 Office Management 101
is a satirical business sim / tycoon game that challenges you to run a lively consumer electronics company.
Administer staff, design and build the offices, manage projects and make a hefty profit!
Coming to Windows and Linux in 2018!
Master the art of Office Architecture!

Recruit, underpay and overwork your workforce!

Devise high-priced products for gullible consumers!

Annihilate the competition by any means necessary!

Engage in a corporate plot of EPIC proportions!

Theme Hospital meets Dilbert! Sims meets Office Space! Boy meets girl!